"Red Barrels" is an achievement in Bulletstorm. It is unlocked after you have blown up every red barrel during the helicopter set piece in I see we're all a Bit Upset. This will likely take a few tries, but if you don't get it, you can just reload the checkpoint from the start menu and try again.
Description "Explode all the red barrels on the rooftop while in a helicopter"
Xbox 360 Achievement worth 10 Gamerscore
Play Station 3 Bronze Trophy
Video Guide
Edit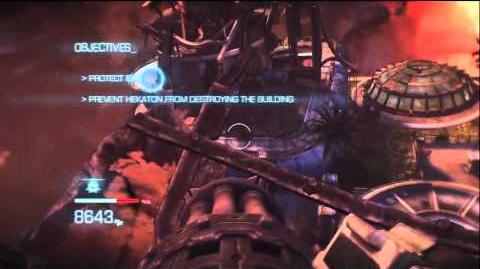 Ad blocker interference detected!
Wikia is a free-to-use site that makes money from advertising. We have a modified experience for viewers using ad blockers

Wikia is not accessible if you've made further modifications. Remove the custom ad blocker rule(s) and the page will load as expected.