"I Might Be Late" is an achievement in Bulletstorm. It is unlocked after you have killed every enemy from the start of the 2 minute timer to the end of the mission in That Thing is Leaving Without Us.
Description "Kill all enemies during the sprint to the jumpship"
Xbox 360 Achievement worth 20 Gamerscore
PlayStation 3 Bronze Trophy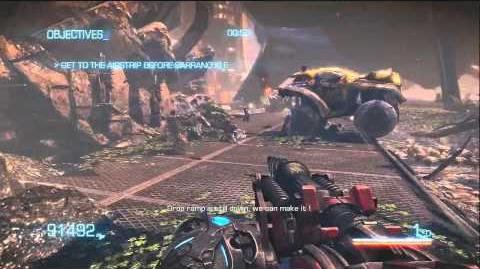 Ad blocker interference detected!
Wikia is a free-to-use site that makes money from advertising. We have a modified experience for viewers using ad blockers

Wikia is not accessible if you've made further modifications. Remove the custom ad blocker rule(s) and the page will load as expected.